Stephy Says 💋 Christmas & gift giving, gift buying season is upon us. So is my birthday 🥳 (December 3rd—dirty 30—-Sagittarius season)…
But…..
Birthdays. Anniversaries. Christmas. Valentine's Day. Just Because. These are ALL reasons or occasions to purchase gifts.
If you are anything like me, choosing the right gift for your significant other is difficult. Gift buying time makes you question just how well you really know the person you're with. You spend hours, days, weeks, & sometimes even months trying to find the "perfect" gifts.
Although most often, the effort is appreciated. I know it's cliché, but it's the thought that counts. You can find ways to say I love you that won't break the bank.
These gifts are perfect for couples or significant others whose love language is Gifts.
If you are unsure of your love language, take this quiz to find out.
Try these cute gifts & show your love in these subtle & gentle ways.
1. Long Distance Relationships Gifts Love Messages in a Bottle Gift 
Price : $19.97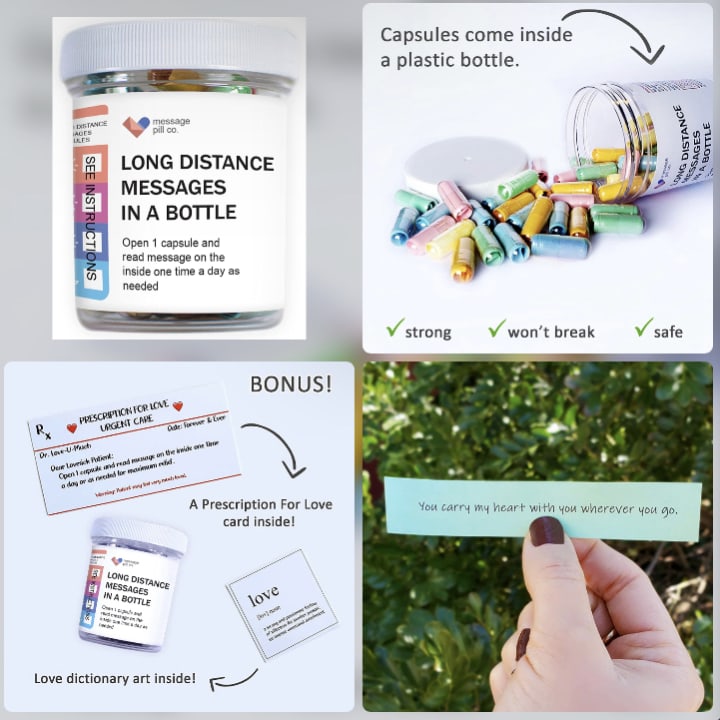 This product contains 50 pieces—Pre-Written Love Capsules Letters in a Plastic Jar. Don't have the words to say when you miss your significant other? No problem, the messages are already written for you.
Ideal for long distance relationships such as over the road truck drivers, active military on deployment, contractor jobs that travel, etc.
Price: $108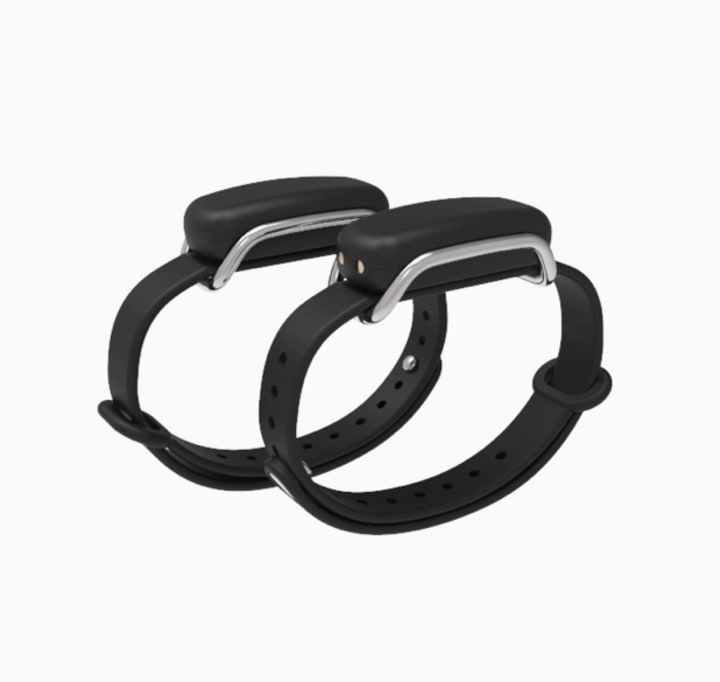 Each purchase contains 2 bracelets, chargers, & instructions. Bond Touch has a free app compatible with both iOS & Android. The bracelet works by Bluetooth while the app runs on cellular data or Wi-Fi.
How does it work?
Bond Touch let's you stay connected & fell close to your significant other even when you're miles apart. With Bond Touch, you can mimic the natural vibration of their touch. Once the app is downloaded, you can let them know that they are on your mind even in the middle of the day. The app allows you to customize the color that will light up their bracelet. When you send a touch your partner's bracelet will light up in the color of your choice. Vibrations can be a combination of short & long taps.
Another feature is a private chat between you & your S.O. Every message is secret & pictures you share are encrypted & secure. Open your Bond Touch App to follow your partner's status. There's even a feature that let's you count down the days until you see each other again.
I purchased these bracelets for Valentine's Day for me & my husband. We even created our own code for bonding.
1 short tap • meant, I love you.
2 short taps •• meant, I miss you.
3 short taps ••• meant, call me.
Long taps — meant, something is wrong (I'm upset, I'm angry, I'm not having a good day, etc).
3. Motivational 1 Gallon Water Jug
Price $19.99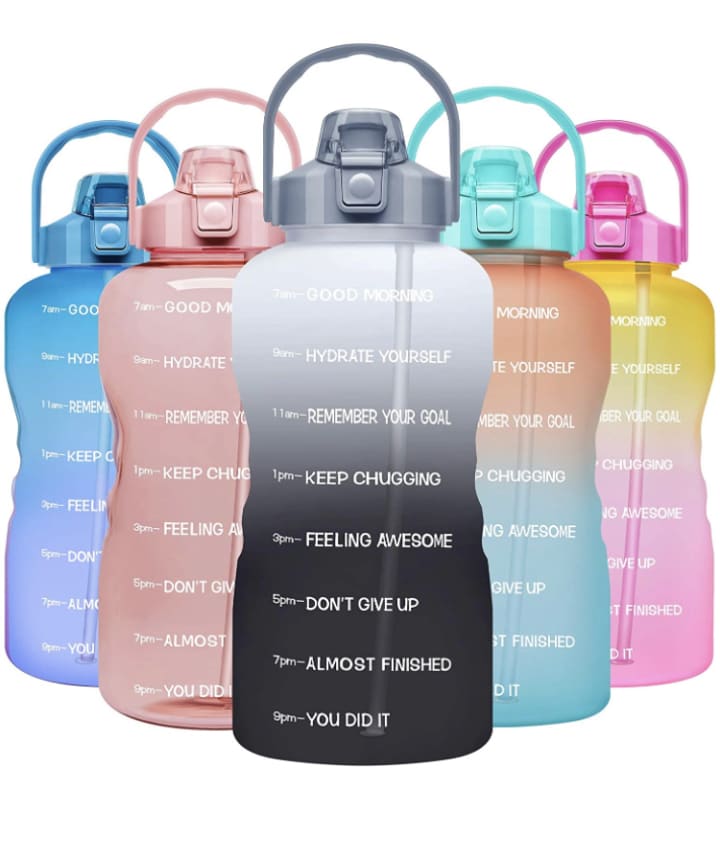 This is ideal for couples who workout together or have committed themselves to lifestyle modifications. Or, for just the plain old water drinkers.
My husband & I created a water drinking challenge in effort to increase his water intake. He's a Pepsi man. This water bottle not only made the challenge fun, but the motivational sayings & visual as a reminder kept me focused on the end goal.
4. Be Safe keychain
Price: $6.99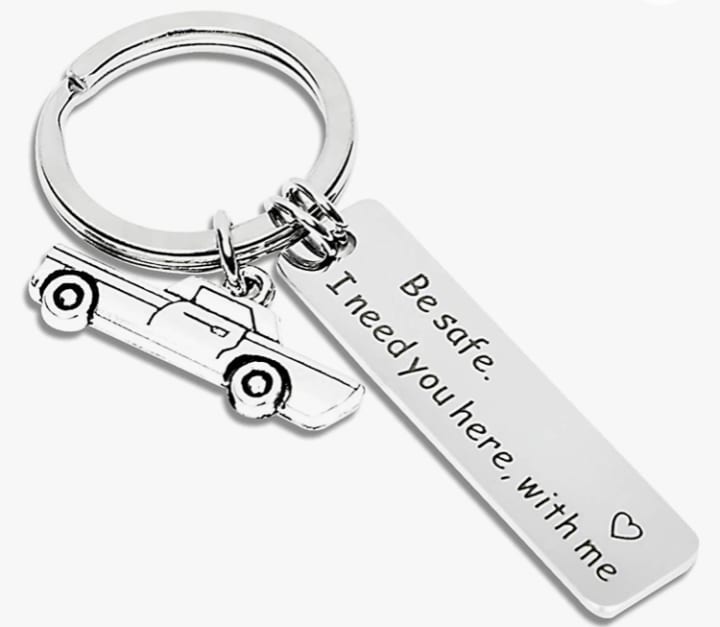 This keychain is both adorable & thoughtful. When added to any key ring, it's reminder to your S.O. that they are loved & cherished. It's also a reminder for them to stay focused on getting home safely, or perhaps a reminder as to why they get up & go out everyday.
5. Personalized/Customized Photo Wallet
Price: $29.99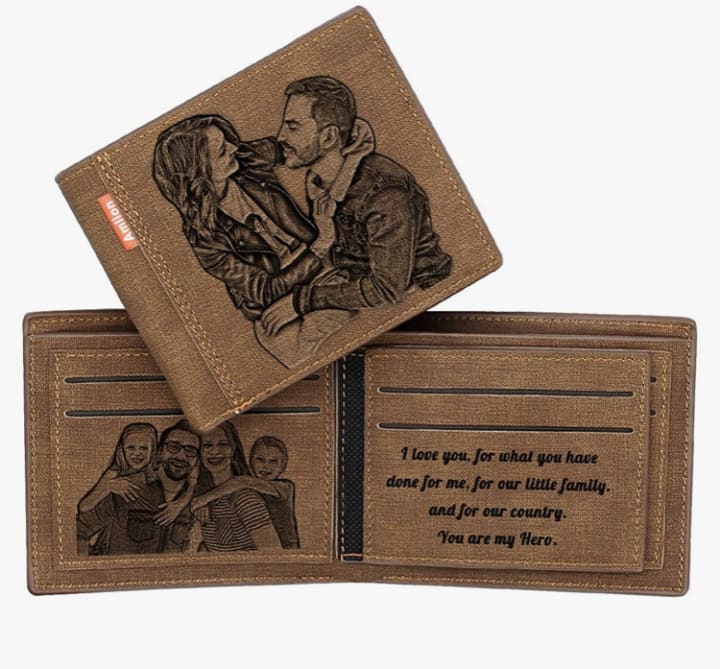 This wallet comes in multiple colors black ($31.99), blue ($29.99), dark brown ($31.99), & light brown (as pictured).
Make it special by adding pictures of their favorite pictures accompanied by their favorite quotes, or names.
It's sure to be a surprise that shows that you are thoughtful & you care.
Photo by Ekaterina Shevchenko on Unsplash
I don't consider myself to be the best gift giver, but these gifts brought a smile to his face; & maybe even a tear to his eyes. I don't know if it was the gift, the thought, the effort, or the genuine place the gifts came from—but it made him happy.
These gifts may not be expensive, but the money was well spent & every thing I did for him was worth it.
Happy gifting 🎁